The Photocatalyst Museum (Kanagawa Institute of Industrial Science and Technology (KISTEC) ) has been reopened.
PALCCOAT products are also on display.
In addition, the opening hours of the museum have been changed as follows from April 2022.
【Opening hours】
Before change 10:00 ~ 17:00
After change 13:00 ~ 17:00

【Request for visit】
〇Please fill in the reception slip.
〇Please cooperate in temperature measurement, wearing a mask, and thoroughly disinfecting your hands.
〇 The use of picture book corners, book browsing, and some demo experiments is restricted.
〇 The number of people who can enter the museum is limited to 5 at a time, and there may be restrictions on admission.
* Please note that the opening hours may change depending on the situation.
If you have a cold such as fever or have a taste or smell disorder, please refrain from visiting the museum.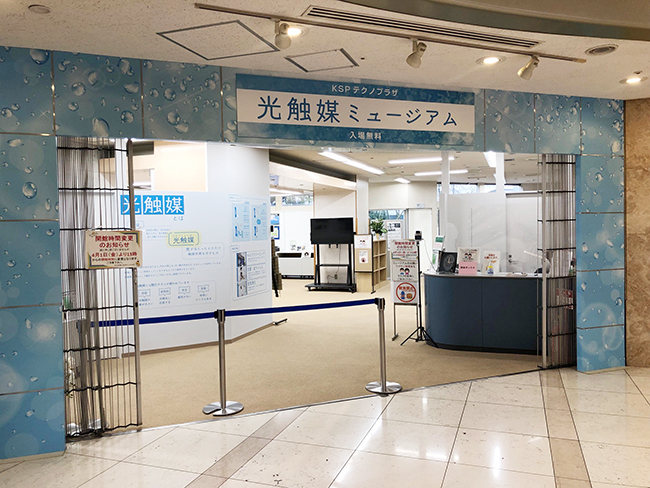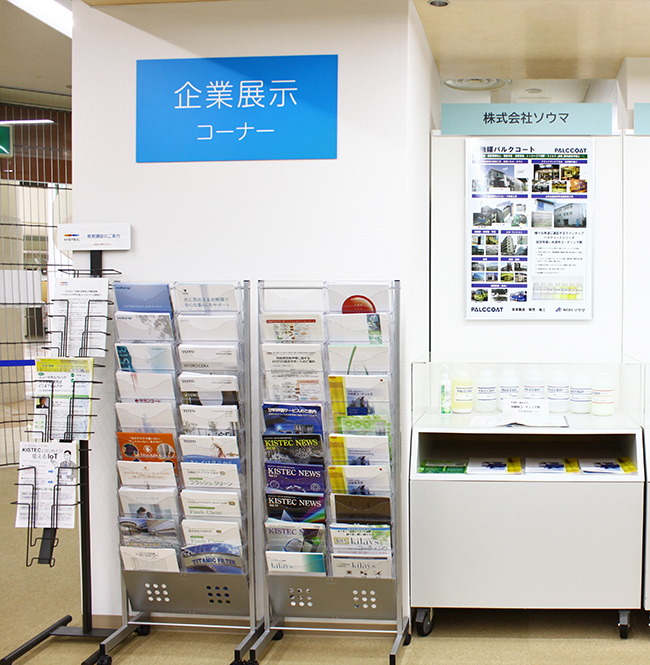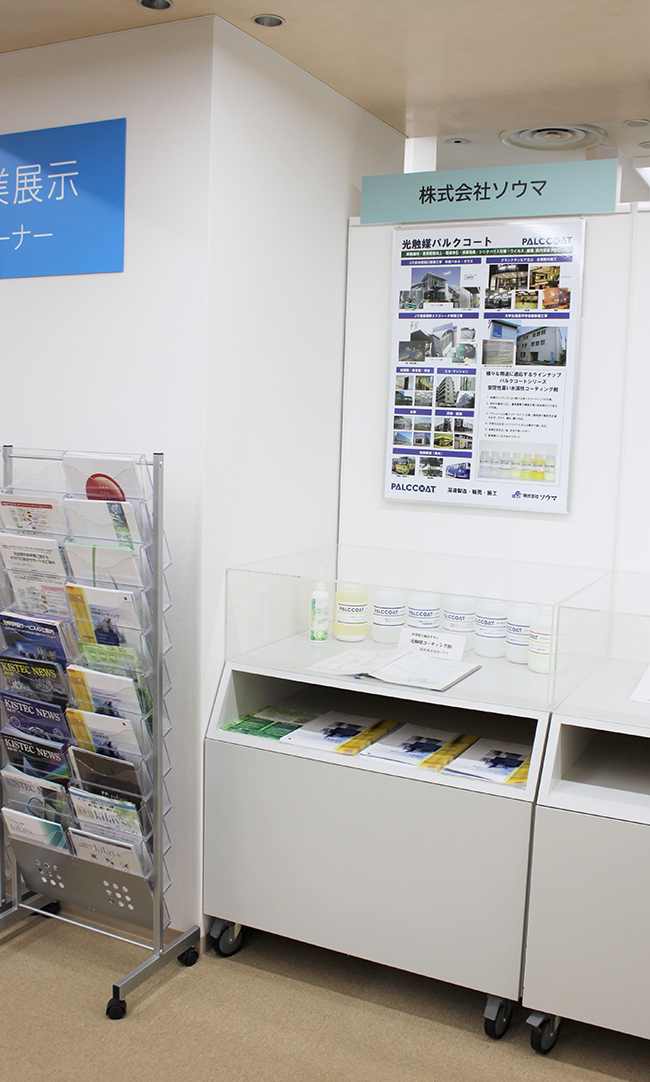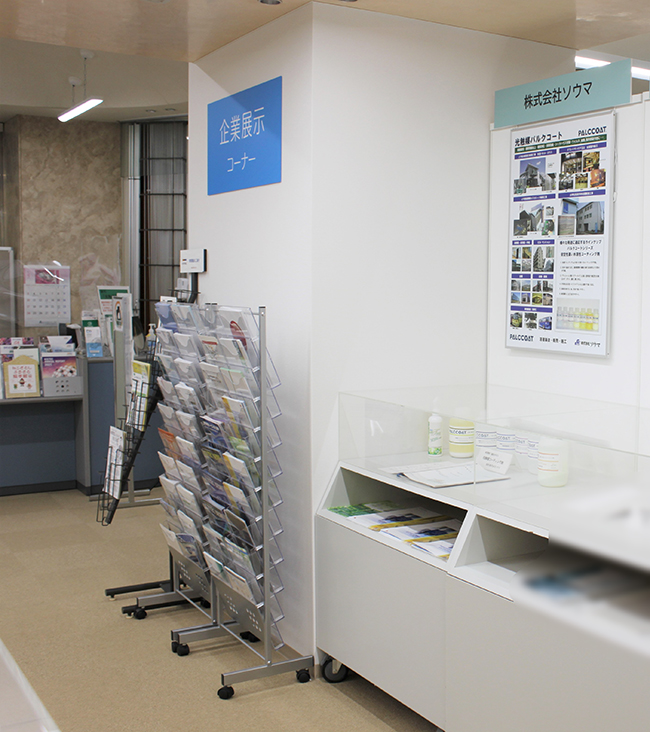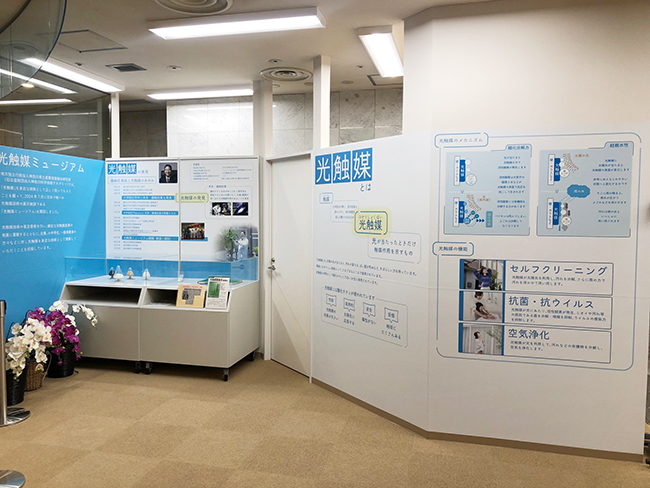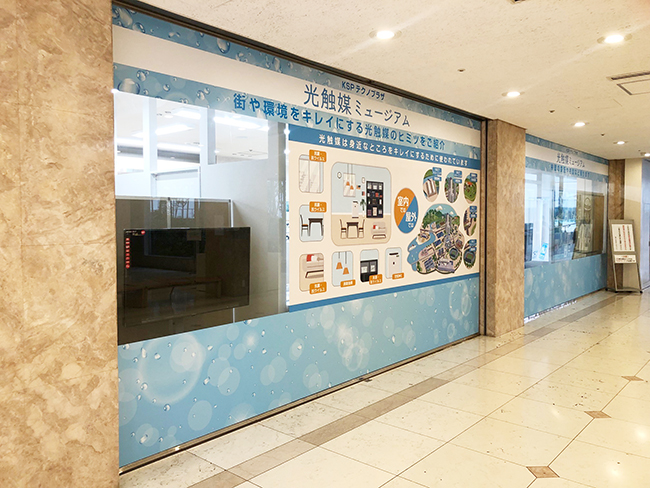 【Contact / Access】
3-2-1 Sakado, Takatsu-ku, Kawasaki, 213-0012, KSP West Building 1st floor
TEL/FAX : 044-814-5096
【Access details】https://www.ksp.or.jp/en/access_en/